Taylor Swift and Joe Alwyn break up?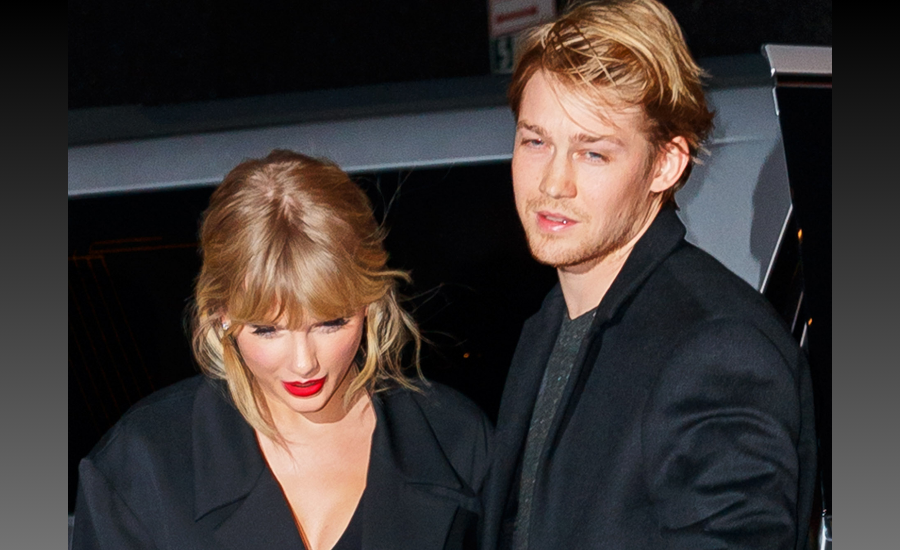 Let's set the scene – it was a lively April long weekend filled with surprising tidbits about our favorite celebrities. First, whispers of a clandestine romance between Timothée Chalamet and Kylie Jenner since January, and then, the shocker that Taylor Swift and Joe Alwyn, the couple we all admired, had decided to part ways after a wonderful six-year journey together.
Now, while these rumored love tales are yet to be confirmed, the rumor mill has been hard at work, and sources are chiming in about Swift and Alwyn's apparent breakup. Entertainment Tonight spilled the beans, mentioning that the pop sensation and the charming British actor quietly bid adieu a few weeks back. Thankfully, it seems this breakup was on good terms. Fans, being the detectives they are, also noticed some cryptic hints dropped by Swift during her The Eras Tour, fueling the breakup speculations.
So, let's get to the bottom of what we've gathered about Swift and Alwyn's breakup and what destiny holds for their cozy abode in London.
Why did Taylor Swift and Joe Alwyn break up?
Rumors began swirling on April 9 about Taylor Swift, aged 33, and Joe Alwyn, aged 32, calling it quits. Entertainment Tonight, a trusted source, confirmed that the couple had amicably parted ways "a few weeks ago."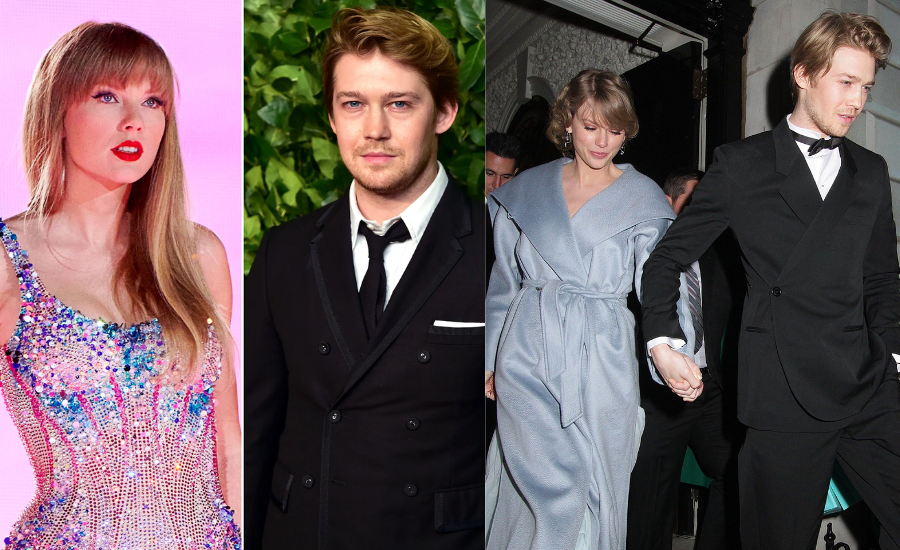 From what insiders revealed, this split was not a dramatic affair. In fact, it seemed the relationship had naturally run its course. An insider shared, "It was not dramatic; the relationship had just run its course. It's why [Alwyn] hasn't been spotted at any shows."
In the months that followed, various sources shared their perspectives on the breakup. However, it was on May 26 that Swift seemed to shed some light on what led to the breakup. Her new song, "You're Losing Me," released from her Midnights vault, carries poignant lyrics about growing apart in a relationship. Lines like "My heart won't start anymore for you / 'Cause you're losing me," and "Do I throw out everything we built or keep it?" spoke volumes about the emotions she experienced.
The couple, initially rumored to have crossed paths at the Met Gala in 2016, had a knack for keeping their relationship largely private. Rarely sharing pictures of each other on social media, evading red carpet appearances, and skirting questions about their love life during interviews, they remained a mystery to the public. Swift's deliberate choice to keep her relationship low-key was speculated by fans to be a reason for its success. Some even suspected a secret wedding due to subtle hints in Swift's Folklore and Evermore albums.
However, insider information debunked the marriage claims. Despite this, fans couldn't help but wonder if a line in "You're Losing Me" hinted at a marriage proposal turned down: "I'm the best thing at this party / And I wouldn't marry me either / A pathological people pleaser / Who only wanted you to see her."
According to People, a credible source close to the couple disclosed that the breakup stemmed from "differences in their personalities" and lifestyles, notably the continuous lack of privacy. While Alwyn's family adored Taylor, it took some time for them to adjust to the heightened security that came with her fame. An insider shared, "Joe has struggled with Taylor's level of fame and the attention from the public. The differences in their personalities have also become harder to ignore after years together. They've grown apart."
The source continued, revealing that although they had faced rough patches in the past, this time they couldn't reconcile. Friends initially thought they might take a break and come back together, given their history of overcoming challenges. However, it seemed Swift and Alwyn had reached a point where they realized they weren't the right fit for a long-term commitment.
"Taylor didn't see them working out in the long run," said an insider, adding that they are friendly but Swift is now focusing on her tour.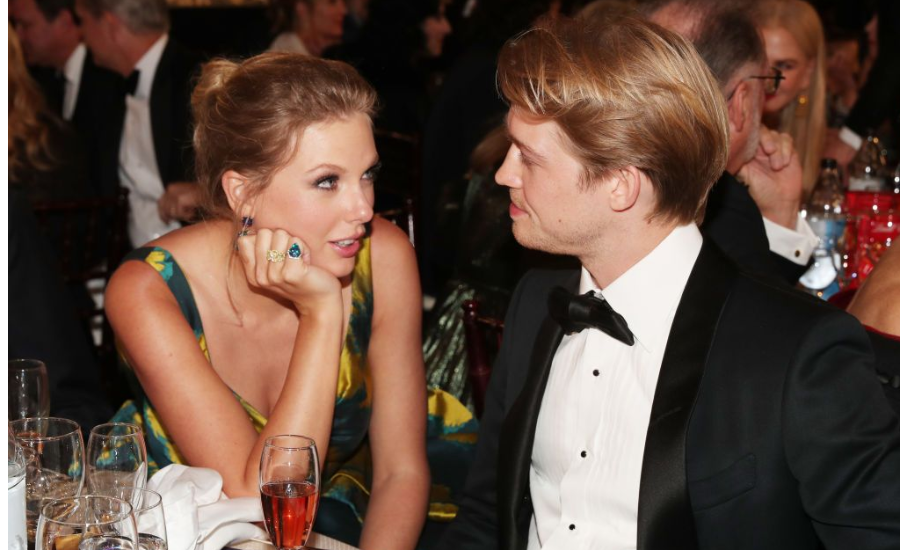 As of now, neither Swift nor Alwyn has directly addressed the reports circulating about their breakup.
Taylor Swift & Joe Alwyn Break Up After 6 Years Together
Is Taylor Swift in a relationship Or Date with Matt Healy?
As of recent times, Taylor Swift has been seen spending a lot of time with Matt Healy, the front-man of The 1975. Initially, fans were skeptical about reports suggesting a romantic involvement between the two, but subsequent sightings of them leaving venues together and holding hands have fueled the speculations.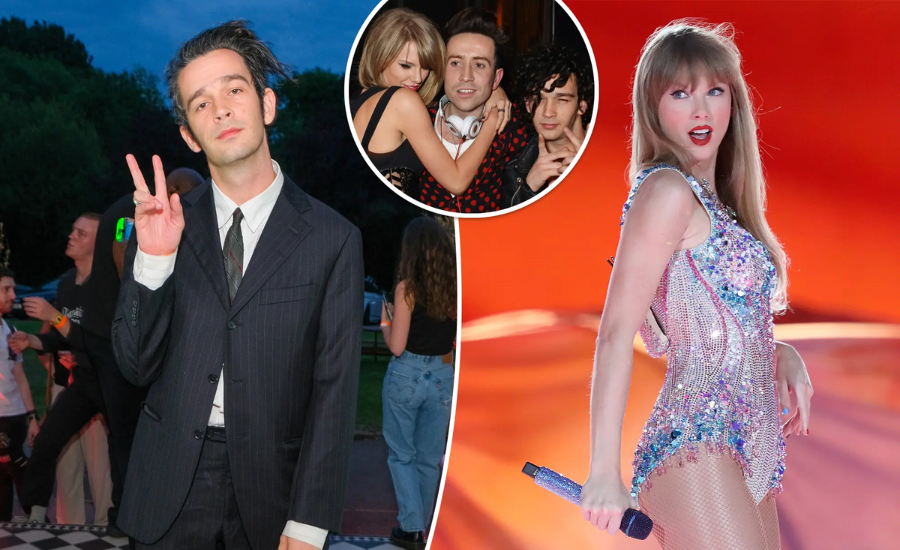 A significant moment occurred on May 16 when the American pop star was seen leaving Electric Lady studio in New York City with Healy after a recording session. Notably, other notable artists like Florence Welch, Jack Antonoff (Swift's longtime collaborator and partner Margaret Qualley), and Kendrick Lamar were also present during the session. A TikTok video that went viral showed Swift in a purple college jumper and a black mini skirt, with Healy's hand affectionately placed on her back.
Adding to the intrigue, a fan claimed that Healy indirectly confirmed the dating rumors during Swift's concert in Philadelphia on May 12. The fan posted a TikTok video showing Healy watching Swift perform 'Marjorie' alongside her father. In the caption, the fan wrote: "Taylor's parents omggg" and concluded with: "Then Matty Healy [sic] he said yes when we asked if they were dating."
In a separate selfie video, the same fan provided more context, recounting the heartwarming moment during the concert. Swift's mom and dad were originally present, and during 'Marjorie,' her mom was moved to tears. Then, to the surprise of everyone, Matt Healy appeared, and excitement rippled through the crowd. The fan mentioned that the nearby girls asked Healy if he and Taylor were dating, and he responded by blinking twice, indicating a playful affirmation.
Although neither Taylor Swift nor Matt Healy have come forward to publicly confirm their relationship, fans can't help but speculate about Swift's fondness for a certain "London boy." With Swift, anything seems possible when it comes to matters of the heart.
Intriguingly, the buzz around their potential relationship heightened after Healy made a substantial effort to be present at Swift's Nashville concert on May 5, flying all the way from the Philippines. Pictures obtained by Page Six showed the pair departing for Swift's Tennessee condo. Moreover, on the same day, Swift's bodyguard drove Healy to a nearby Starbucks, a detail caught by the Daily Mail.
The excitement didn't stop there. Eagle-eyed fans observed Healy in the VIP tent during Swift's performance, accompanied by celebrity friends Gigi Hadid and Lily Aldridge. Some fans even suspect that they may have exchanged secret messages on stage. During one of her concerts, Swift supposedly gazed enigmatically at the camera and mouthed the words, "This is about you, you know who you are. I love you." Strikingly, these were the very same words Healy had shared during his set in the Philippines on May 5.
As the gossip and clues continue to accumulate, Swift's fascination with a 'London boy' adds a layer of intrigue to this unfolding tale. Only time will tell where this journey of whispers and stolen glances leads.
Taylor Swift and Joe Alwyn are embracing their single lives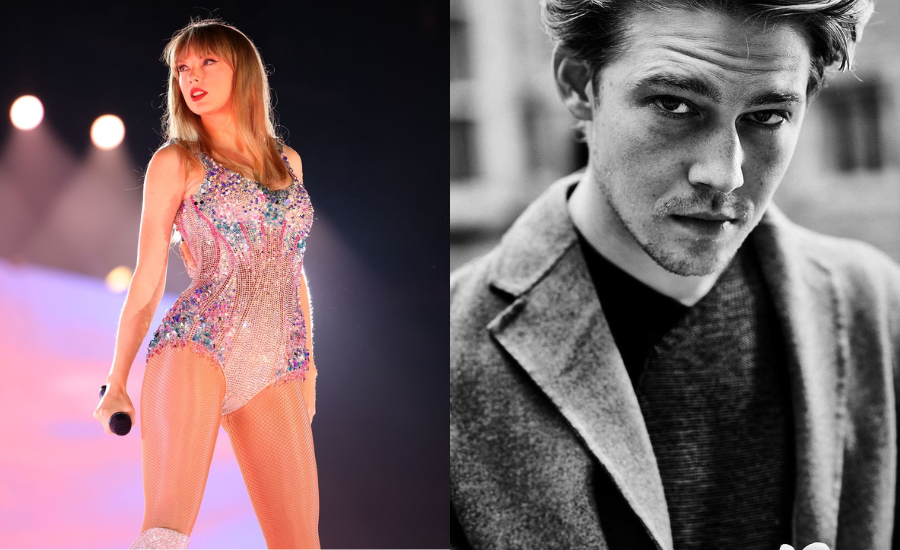 Taylor Swift and Joe Alwyn are both embracing their single lives in their own unique ways. Taylor has been radiating confidence and style in this new phase of her life. On April 19, she was spotted heading to the popular celebrity hangout, Casa Cipriani, in New York, accompanied by her longtime friends Ryan Reynolds and Blake Lively. Just a week prior to this, she was seen leaving Via Carota, another well-known restaurant in Manhattan, after a dinner with producer and friend Jack Antonoff — with whom she collaborated on her recent album, Midnights — and his fiancée, Margaret Qualley.
Taylor made a fashion statement with her singlehood, donning a striking outfit that exuded charm. She paired a black off-the-shoulder top with blue high-waisted cut-off jeans by Area, featuring a butterfly-shaped cutout embellished with clear crystals. Completing the look were patent black heeled Mary Janes by Sam Edelman, a silver Paco Rabanne mini bag, and a complementary silver necklace. Her hair was styled down, effortlessly tousled, and she sported her signature red lip and black liner.
On the other hand, Joe Alwyn, though maintaining a low profile since the breakup news, was seen for the first time on April 20. The British actor was photographed leaving a hotel in London, dressed in a black fuzzy jacket, baggy jeans, and tan boots. Despite not being in the public eye as much as Swift recently, he's evidently keeping himself occupied.
Alwyn has secured a role in the upcoming drama film, "The Brutalist," as reported by Deadline. This project, initially announced three years ago, stars notable figures like Adrien Brody, Felicity Jones, and Guy Pearce. The film unravels thirty years of an artist's life, focusing on visionary architect László Toth (Brody) and his wife Erzsébet (Jones), who venture to America post-war to rebuild their legacy. A mysterious and wealthy client (Pearce) drastically alters the course of their lives. The movie is currently in production in Hungary.
Do You Know?
Taylor Swift's brother and celebrity friends unfollowed Joe Alwyn on Instagram.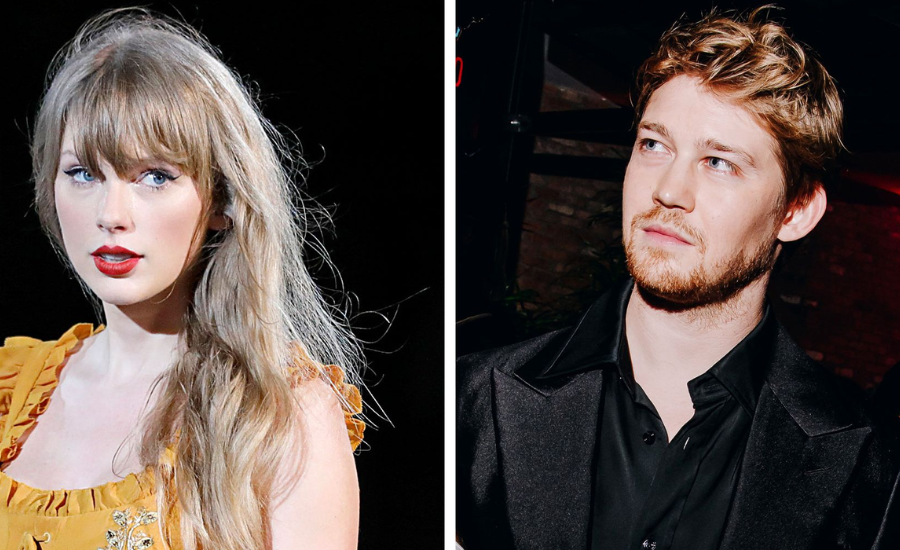 Taylor Swift's circle of friends and family is showing unwavering support for her by taking a stand on social media. Recent observations made by keen-eyed fans, as reported by the celebrity gossip Instagram account Deux Moi, revealed that Taylor Swift's brother, Austin, and notable friends such as Ryan Reynolds and the Haim sisters — Este, Alana, and Danielle — have chosen to unfollow Joe Alwyn since the couple's breakup.
However, it's worth noting that Alwyn still continues to follow both Austin and Reynolds on Instagram. On the other hand, Swift's Instagram account is following no one, but Alwyn remains in her list of followers.
Peopls Also Ask
Did Taylor Swift drop any hints about her break-up from Joe Alwyn?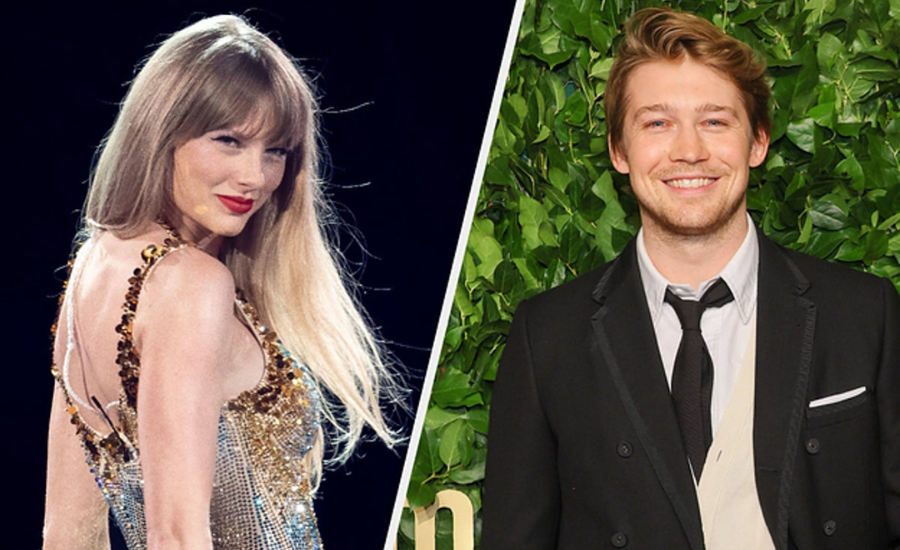 Taylor Swift is renowned for embedding subtle hints, often referred to as Easter eggs, in her creative work. Fans keen on detecting these clues believe she may have dropped hints about her breakup with Joe Alwyn more than a week prior to the reports surfacing. Swift's emotional performances during her U.S. Eras Tour, particularly during renditions of her most heart-wrenching songs like "Champagne Problems," did not go unnoticed by her devoted fan base.
A pivotal change in her set-list further fueled speculation. During her March 31 concert in Arlington, Texas, just four shows into her tour, Swift swapped out 'Invisible String,' a track rumored to be about Joe Alwyn, for 'The 1,' a song that delves into the theme of lost love.
This switch prompted a wave of fan commentary, with one Twitter user noting, "In her last show she replaced invisible string with the one… this is real #taylorswift #joealwyn," and another adding, "that's why taylor swift removed invisible string off the setlist."
Both songs, 'Invisible String' and 'The 1,' are featured on her Grammy-winning Album of the Year, Folklore, to which Alwyn also contributed under the pseudonym "William Bowery." The subtle shifts in Swift's performance and set-list selections became breadcrumbs that followers of her work eagerly followed, trying to decipher the messages she might be communicating about her personal life and emotions.
What will happen to Taylor Swift's London residence?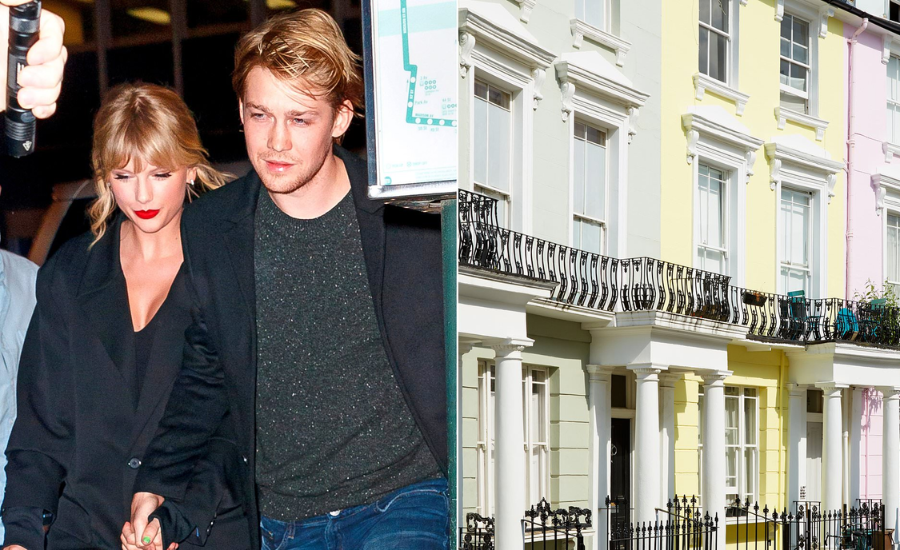 The future of Taylor Swift's London residence is a topic of speculation following her reported breakup with Joe Alwyn. Despite the split, it's unlikely Swift will bid farewell to London permanently due to her touring and work commitments. Recent rumors of her potentially purchasing property in London add to the intrigue.
The buzz about Swift house-hunting in London's central super-prime market has caused quite a stir. Rosy Khalastchy, head of Beauchamp Estates' St John's Wood office, shared insights, revealing that Taylor Swift is reportedly exploring properties in areas like St John's Wood and Hampstead. She's on the lookout for a period house with a garden, focusing on locations that offer privacy, security, and discretion.
Previously, Swift and Alwyn were believed to split their time between Alwyn's Crouch End flat and his parents' house in Highgate. Rumors also circulated about the couple renting a £7 million (AUD $13.05 million) flat in the celebrity-favored Primrose Hill. Swift's real estate ventures include various properties, from a $20 million (AUD $30 million) penthouse in TriBeCa to an 11,000-square-foot historical landmark in California. With such an extensive portfolio, Swift has no shortage of homes to retreat to during her singer era.
For now, as Swift embarks on her U.S. and Europe tour and potentially ventures to Australia, she'll continue her 'suite life' on the road. Despite the breakup, her love for London and its artistic and cultural influence suggest she may keep a special place in her heart for the city.
FAQs About Both
What happened between Taylor and Joe Alwyn?
Taylor Swift and Joe Alwyn, a British actor, were in a relationship for several years. However, they kept their relationship very private, rarely speaking about it in public or sharing details. In early 2021, reports began to circulate suggesting they had parted ways, but neither Swift nor Alwyn confirmed the breakup officially.
How old was Taylor Swift when she got with Joe Alwyn?
Taylor Swift and Joe Alwyn were first linked in 2016, suggesting she was in her late twenties at the time. Swift was born on December 13, 1989, and the relationship rumors began circulating in the later part of 2016.
Has Taylor Swift and Joe Alwyn split up?
Reports and rumors about Taylor Swift and Joe Alwyn's breakup started circulating in 2021. However, as of now, neither Swift nor Alwyn have publicly confirmed the split. Their relationship has been notoriously private, and they have not shared details about their personal lives in the public domain.
Why did Taylor dump Taylor?
The reasons behind Taylor Swift and Joe Alwyn's alleged breakup have not been publicly disclosed by either party. The couple has maintained a high level of privacy regarding their relationship, making it challenging to confirm or discuss the specific reasons for any breakup.
How long were Joe and Taylor together?
The exact duration of Taylor Swift and Joe Alwyn's relationship is not publicly confirmed due to their commitment to keeping their personal lives private. They were first rumored to be dating in 2016, and reports about their relationship have surfaced over several years.
Stay in touch to get more on Buzz about celeberity news!