Luvme Hair Ready to Go Wigs: Everything You Must Know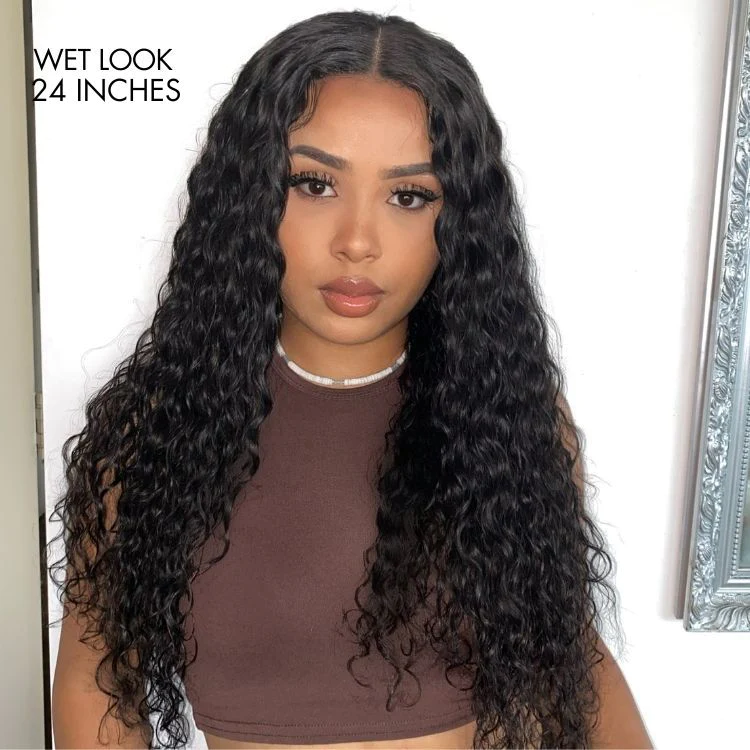 Our hair is a medium for expressing our unique style and boosting our confidence. What if you could attain a stunning, adaptable hairstyle without the need for long-term commitment and complexities? This is where Luvme Hair's Ready to Go Wigs come into play. These wigs are a combination of ease, quality, and style. In this article, we will explore the options, share maintenance and styling tips, and conclude why you should consider these wigs as your next beauty investment.
Introduction
Our hair is a dynamic part of our appearance. They are capable of bringing about a remarkable transformation in our look and boosting our confidence. But what if you could achieve a versatile and stunning hairstyle without the long-term commitment and hassle? That's where Luvme Hair's Ready to Go Wigs step in.
Ready to Go Wigs are pre-cut and pre-styled wigs. They are designed for easy, hassle-free wear. They offer convenience, versatility, and high-quality hair, allowing you to change your hairstyle instantly.
Why are Luvme Hair Ready to Go Wigs the Best?
The world of wigs and hair extensions is vast, with numerous options. So, what sets Luvme Hair's Ready to Go Wigs apart? It's the fusion of quality, convenience, and style that sets them apart.
These wigs are crafted, using high-quality human hair, ensuring a natural and authentic appearance that can be styled with heat. Unlike synthetic wigs, it offers endless styling possibilities. However, it's not only about quality; it's also about ease. The "Ready to Go" feature spares you the need for lengthy salon visits or time-consuming styling. Whether you're a seasoned wig enthusiast or new to wigs, these Ready to Go Wigs are designed to cater to a broad audience, especially those with busy lifestyles seeking a fabulous look with minimal effort.
How to Choose the Best Luvmehair Ready-to-Go Wig?
Selecting the perfect Ready to Go Wig is a crucial step in achieving your desired look. Here are some aspects to keep in mind when making your selection:
1. Hair Type: Luvme Hair offers various hair types, ranging from straight to wavy to curly. Opt for the type that aligns with your personal style goals.
2. Hair Length: These wigs are available in different lengths, from short bob styles to long, flowing locks. The length should complement your face shape and style preferences.
3. Hair Color: Ensure the wig's color complements your skin tone and personal style, whether you prefer a classic shade or something more daring.
4. Texture: Take into account the hair's texture. Some may favor smooth, silky hair, while others prefer a textured or wavy appearance.
5. Volume: The density of the wig's hair can influence the overall style. Select the volume that matches your desired look, whether it's full and voluminous or more natural.
6. Cap Construction: The wig design can impact comfort and fit. Explore options like pre cut lace wigs, full lace wigs, or 360 lace wigs for a more tailored experience.
Considering these factors, you can pick the best Ready to Go Wig that aligns with your unique style and preferences.
Variety of Ready-to-Go Wigs
The collection of Luvme Hair's Ready to Go Wigs is vast. It provides an extensive selection of styles and lengths. Whether you're looking for a chic short bob, luxuriously long hair, or something in the middle, you'll discover an option that perfectly complements your style. The significant advantage of these wigs is their ability to transition between diverse styles without being tied down.
Taking Care of Luvme Hair Ready to Go Wigs
Taking care of your Ready to Go Wig is essential to preserve its freshness and style. Here are some maintenance guidelines for longevity and quality:
1. Washing: Use a mild wig shampoo and conditioner designed for wigs. Avoid excessive washing, as it can impact the wig's lifespan.
2. Styling: Use heat styling tools on a low heat setting to prevent damage. You can curl, straighten, or style your wig like your natural hair.
3. Storage: When not in use, keep your wig on a wig stand or in a breathable bag to maintain its shape and prevent tangling.
4. Brushing: Use a wig brush or a wide-tooth comb to gently detangle the wig, starting at the ends and working upwards.
Following these care instructions ensures that your Ready to Go Wig remains in excellent condition, allowing you to enjoy its beauty for a long period.
Styling Tips
An extraordinary feature of Luvme Hair's Ready to Go Wigs is its easy application. You don't need to be a professional hairstylist to wear these wigs. Position and secure the wig correctly, and blend your natural hair.
These wigs are versatile in terms of styling. Whether you prefer a casual or formal appearance, their versatility allows you to switch between different hairstyles. These wigs provide the adaptability to suit any situation.
Final Words!
Luvme Hair's Ready to Go Wigs are emerging as a promising and valuable beauty investment. The combination of quality, versatility, convenience, and affordability makes them an accessible and practical choice. Luvme Hair's commitment to delivering exceptional products is evident in different styles and lengths. It ensures that you can find the perfect Ready to Go Wig to match your unique style.
When you choose a Luvme Hair Ready to Go Wig, you're not just acquiring a beauty accessory; you are investing in your self-assurance, personal style, and overall well-being. Beauty is a deeply personal journey, and these wigs give you the means to express yourself.
Stay one step ahead of the curve with Buzz! Subscribe to our newsletter for exclusive tips and tricks.