Foreign Currency Exchange in Dubai: Tips for Getting the Best Rates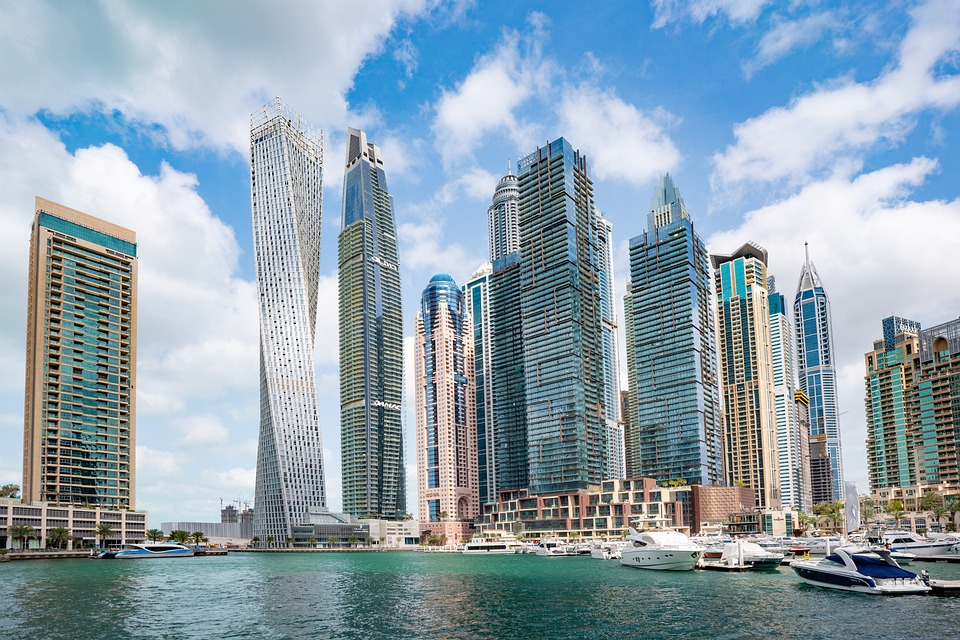 Dubai is a popular tourist destination with super luxury hotels, modern skyscrapers, and endless sandy beaches. When you decide to go there, one of the first questions you need to resolve is what money to use and where to change the desired currency if necessary. So, for your convenience, we have covered the popular money issues you may encounter on your trip to the United Arab Emirates and are ready to share important information.
What's the currency in Dubai and what's the conversion rate?
The official local currency is the dirham, abbreviated as AED. You should use dirhams for payments and purchases. It's the approved money in seven emirates of the UAE.
In addition to the wide distribution of cash, the ability to use a bank card will also come in handy. In many places, you can pay with Visa, MasterCard, and American Express cards. However, having a small amount of local currency in cash is always useful for minor expenses such as drinking water, public transport, or tips at a restaurant.
When visiting Dubai, it's important to know how much national currency to take with you in order to cover the required expenses indicated in dirhams. So, consider the conversion rates in the following list:
1 USD = 3.67 AED
1 EUR = 3.99 AED
1 GBP = 4.66 AED
Expect to receive 500, 200, 100, 50, 20, 10, or 5 dirham banknotes, as well as 1, 0.5, and 0.25 dirham coins. These rates are approximate and may vary depending on the situation in international markets and the political situation. We recommend that you find out the current conversion rate of the desired currency just before traveling to the Emirates.
Anyway, we recommend making the conversion at official points such as banks or money changers to avoid fraud or bad rates.
What currency is used in Dubai except for dirhams? Despite being the only money to be accepted for most payments, dirhams may be replaced by dollars and euros at hotels, tourist shops, and sometimes when paying for taxis.
Which place to choose for currency exchange in Dubai?
You can have the procedure done at a variety of locations, from the airport to your hotel. However, rates and requirements may vary from place to place. Let's take a look at all the available options below.
In-airport changers. Upon arrival at DXB Airport, you can exchange money at one of the multiple changers located within the terminals. While the procedure is available at any time, please note that the rate at the airport may not be as favorable as elsewhere.
Banks. With so many bank branches, you can exchange currency almost anywhere in the city. Banks usually offer the best rate, but may charge fees. Also, they require documents and have an inconvenient schedule for receiving visitors (many of them work from 8 a.m. to 2 p.m.)
Hotels. Some hotels offer to replace your dollars or euros with dirhams. They may provide a better rate, depending on the conditions.
ATMs: There are hundreds of ATMs where you can withdraw money in local currency. When using an ATM, some banks may charge a transaction fee ($4-5) for each withdrawal. You can withdraw money without commission at ATMs of ADCB (Abu Dhabi Commercial Bank) and HSBC banks.
Specialized exchange offices. We recommend that you choose the network company "UAE Exchange" or "Al AnsariExchange". Their services include money transfer operations. Also, these networks accept travelers' checks and checkbook statements. Benefits within the loyalty program are available for regular customers as well. Other major chains include Sharaf, Carrefour, Al Rostamani. and Al Fardan. These organizations have a good reputation and offer reasonable market rates for the dollar, euro, and British pound.
What are the tips for exchanging currency in Dubai?
Traveling to the Emirates can be very exciting and unforgettable. However, you should carefully prepare for the trip in order to avoid problems with currency exchange and use your funds as efficiently as possible. Here are some tips to help you with this.
Check the current rate
Before traveling to the Emirates, find out the actual USD-to-AED or EUR-to-AED rate. This will help you estimate how much money you will receive in the end. Compare the conversion rates in several banks or points to opt for the most advantageous option.
Avoid airport changers
Usually, the airport is a place of not have the most favorable exchange rates. Instead of withdrawing money immediately upon arrival, do a little research and find a bank or point with the best conditions.
Use ATMs
One of the most convenient ways to receive dirhams in the Emirates is using ATMs. ATMs usually offer better rates, and you can withdraw the required amount of cash as efficiently as possible. But don't forget to check if there's a fee for using the selected ATM.
Avoid tourist areas
In some areas, rates can be much higher due to the high popularity of the place among tourists. Therefore, exchange currency outside these areas. Even better if you use car rental which allows you to go to any other quarter to complete the operation.
Yes, many travelers can rent a car in Dubai 7 seater when traveling with their family. It's a perfect idea to rent a car in Dubai and you benefit from it in many areas of your trip, even when looking for exchange offices.
Don't accept counterfeit money
When exchanging money at specialized offices, banks, or shops, always check the received bills for authenticity. There are a lot of scammers who can confuse you and offer counterfeit money. Use special devices to check the authenticity of banknotes or ask the staff for help if necessary.
Pay attention to commissions and hidden fees
Before withdrawing money from ATMs, check the information about commissions and hidden fees. Some banks and points may charge additional fees, which can significantly worsen the total conversion rate.
So, benefit from our Dubai travel money advice to improve the efficiency of financial operations on your trip. Also, use a car for more flexibility in finding the best exchange location. With the 14CARS app, you can book the right vehicle in just a few minutes!
Stay in touch to get more updates about travel world on buzz!