Best ways to travel from Lisbon to Faro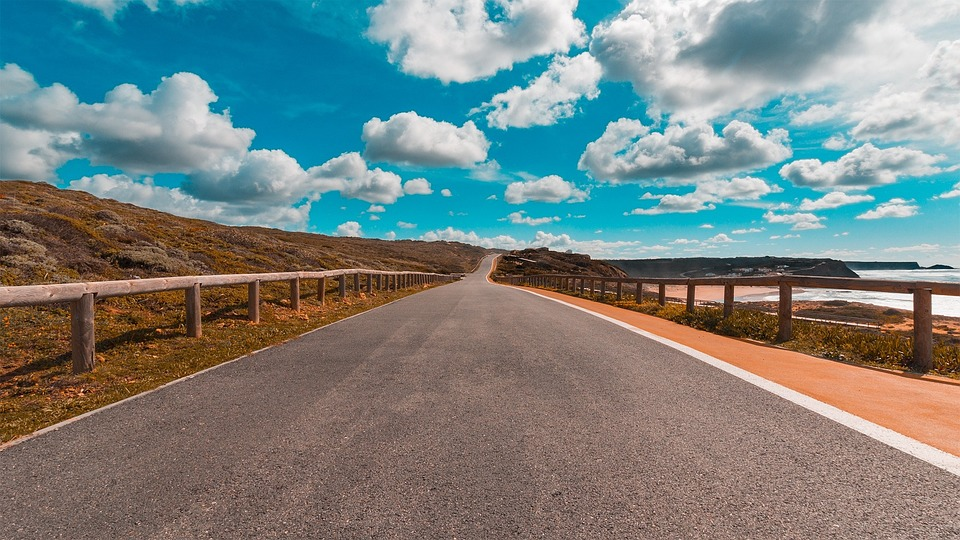 Desire to discover Portugal and see its most iconic sights? Start your trip in Lisbon! Walking along the hilly ancient streets, exploring history-filled monuments, and shopping in modern department stores and local artisan shops will give you unforgettable moments of travel pleasure. However, the Portuguese essence hides on the Atlantic coast and lies on the snow-white southern beaches. Thus, you can't do without a trip to the Algarve to complete your discovery tour.
Yes, the Algarve region is home to enchanting beaches along with natural highlights such as the Ria Formosa. Its state capital is Faro, and this is exactly the point you need to head to from the capital. Below, consider our Lisbon-to-Faro travel tips to arrange a simple and hassle-free transfer between these cities!
How far is Faro from Lisbon?
The shortest distance, or so-called air line, between the two cities, is 212 kilometres. If you are driving by road, you need to cover 277.2 kilometres using the fastest route. At the same time, the distance along the rails reaches 295 kilometres.
How do you get from Lisbon to Faro?
The main hub of the Algarve region is easily accessible from the Portuguese capital by various means of transport. You can use daily regular buses, comfortable trains, and several domestic flights. In addition, active tourists also prefer to hire a car. Let's look at each method in more detail to make an informed choice!
Bus
You can leave by bus every hour from 6 a.m., until late evening, with a single overnight route available. The trip in a comfortable bus equipped with air conditioning and free Wi-Fi takes from 3.5 to 4 hours. You will depart from Lisboa Sete Rios Station located at P. Prof. Limo Basto 133, and arrive at Eva Station at Fv. Da Republica 5 in Faro.
Among the bus companies operating on this route are the Portuguese Rede Expressos and Renex. They depart at different times and have different ticket prices.
Rede Expressos. Runs from 6.30 a.m. to 1.00 a.m. at intervals of one to two hours. You will spend from 3 hours 35 minutes to 4 hours on the road. Please check the schedule for a specific date, as it may change slightly. The ticket price is approximately €20, and €8 if you pre-book early.
Renex. Rede Nacional de Transportes offers connections departing at 3.30 pm from the Gare Oriente train station, and at 4.00 pm from the Gare Rodoviaria Sete Rios. In the first case, the journey will take about 4 hours, in the second – 3 hours 35 minutes. You will arrive at the Terminal Rodoviário bus station. At the same time, a ticket will cost about €15-21 at the standard rate.
Car
If you have a driver's licence, then the ideal option would be to hire a car in Portugal to get to Faro. Moreover, you will enjoy picturesque places along the way, and spend time together in the privacy and comfort of the car interior.
Travelling on four wheels is an especially great solution if you are taking children on a trip. In this case, book a minibus hire at Faro Airport. No waiting for buses, studying schedules, or searching for a station – a 9-passenger van hire saves you from these worries. You can get to your destination via several routes:
Toll-free roads. First, drive across the Vasco da Gama bridge, then take the No Do Montijo road and continue following the signs. The winding free route passes through villages and small towns, immersing you in authentic Portuguese life. Be prepared to spend about 5 hours on this trip.
A2 toll highway. Leave Lisbon via the 25 de Abril Bridge and then proceed along Avenida da Ponte. This route is significantly faster but less interesting, with an approximate Lisbon-to-Faro distance of 277 kilometres. The time you will spend on the road is from 2 to 3 hours, depending on the speed and traffic.
Train
Travelling by train will take a minimum of only 3 hours and a maximum of 3 hours 30 minutes along a direct route on a high-speed train. Alfa Pendular and Intercidades lines operate in this direction, departing from Entrecampos station at R. Da Moagem. A journey on a comfortable modern train with free Wi-Fi will fly by quickly and give you picturesque natural panoramas in the window.
Alfa Pendular
It departs from Oriente Station at approximately 5.23 p.m. and also stops at Entrecampos Station. Alternatively, you can catch the morning train at 8.23 a.m. – you arrive at 11.23 a.m. in this case. The ticket price doesn't depend on the selected departure station in Lisbon.
As a standard fare, you'll pay around €23 for a second-class ticket and €31 for a first-class one. When booking early, the price drops to €8 and €19 respectively.
Intercidades
On the high-speed Intercidades (IC), you can leave at 10.02 a.m., 2.02 p.m., and 6.32 p.m. – these trains are suitable for those who plan to arrive in Faro by lunchtime or in the evening. You can board the train at one of three stations – Oriente, Entrecampos, or Sete Rios – in that order the train passes them. Standard tickets cost approximately €22 (second class), and €28 (first class). If you buy them in advance, get ready to pay €11 and €17 respectively.
Airplane
Those who prefer planes can consider taking a direct flight. TAP Portugal operates approximately three flights per day from Lisbon Portela Airport to Faro Airport. In addition, this is the fastest way to get to the destination city, with an average gate-to-gate time of about 45 minutes. True, you need to add the time spent travelling to and from the airport. The cost of a one-way ticket is about €90.
So, if you are looking for the right transportation from Lisbon to Faro, evaluate your budget and think about how much time you can spend on the trip. The fastest way is to fly, while the bus and train will get you to your destination at about the same time. And if you want to enjoy a road adventure and not depend on schedules, travel by car!
Stay tuned to get more travel information on Buzz!